Denmark, the country of the happiest people in the world!
GREEN LIVING

Creating a green and sustainable society is one of the key goals for Denmark. More than 20 per cent of Denmark's energy already comes from renewable energy, and the goal is to reach 100 per cent by 2050. Much of the renewable energy comes from wind turbines, where Denmark is a world leader when it comes to developing new technology.
Read more…

---

GOVERNMENT & POLITICS

The political system of Denmark is that of a multi-party structure, where several parties can be represented in Parliament at any one time. Danish governments are often characterised by minority administrations, aided with the help of one or more supporting parties. This means that Danish politics is based on consensus politics. Since 1909, no single party has had the majority in Parliament.
Read more…
---
CONFESSIONS FROM A FOREIGNER

Denmark seen through the eyes of an expat
---
HAPPIEST IN THE WORLD

Denmark has once again been ranked as the happiest nation in the world, this time by UN's World Happiness Report 2016 Update.
Read more…
---
WELFARE

The basic principle of the Danish welfare system, often referred to as the Scandinavian welfare model, is that all citizens have equal rights to social security. Within the Danish welfare system, a number of services are available to citizens, free of charge. This means that for instance the Danish health and educational systems are free. The Danish welfare model is subsidised by the state, and as a result Denmark has one of the highest taxation levels in the world.

Read more…
---
FACTS AND STATISTICS

How many Danes live in Denmark? What is the capital of Denmark? Does Denmark have the Euro or the Krone? Find out the answers and more quick facts about Denmark and the Danes.
Read more…
---
MEET THE DANES

What characterises the Danes as a people? Many non-Danes living in Denmark suggest that the Danes are open and welcoming. Others may call them reserved, especially during the long winter months.
For many Danes, the word "hygge" is essential when describing something uniquely Danish. The word is best translated into English as 'coziness' or 'conviviality' and reflects the sense of community and sense of security which comes about when Danes spend quality time with people they care about.
---
QUICK FACTS

Denmark has a number of characteristics that distinguish it from its northern European neighbours. Did you know that Denmark has 406 islands and 7314 km of coastline, that Denmark ranks number 133 on the list of world countries in terms of size, and that the highest point in the country is only 170 metres above sea level? Or that the average wind speed is 7.6 metres per second, which explains why Denmark is one of the world's largest exporters of wind turbines?
---

DESIGN

Modern design is part of the Danes' national identity and daily life. Many Danish products have become archetypes or icons of 20th century design.
Industrial design, furniture and aesthetic objects have always been some of Denmark's biggest exports. Famous Danes include: Børge Mogensen, Finn Juhl, Hans Wegner, Arne Jacobsen, Poul Kjærholm, Poul Henningsen and Verner Panton who are known throughout the world for their design classics.

THE DANISH MONARCHY

The Danish Monarchy can be traced back more than 1000 years. The Queen of Denmark, Margrethe II, is therefore able to count kings like Gorm the Old (deceased 958) and Harald Bluetooth (deceased 987) among her ancestors.
Read more…
---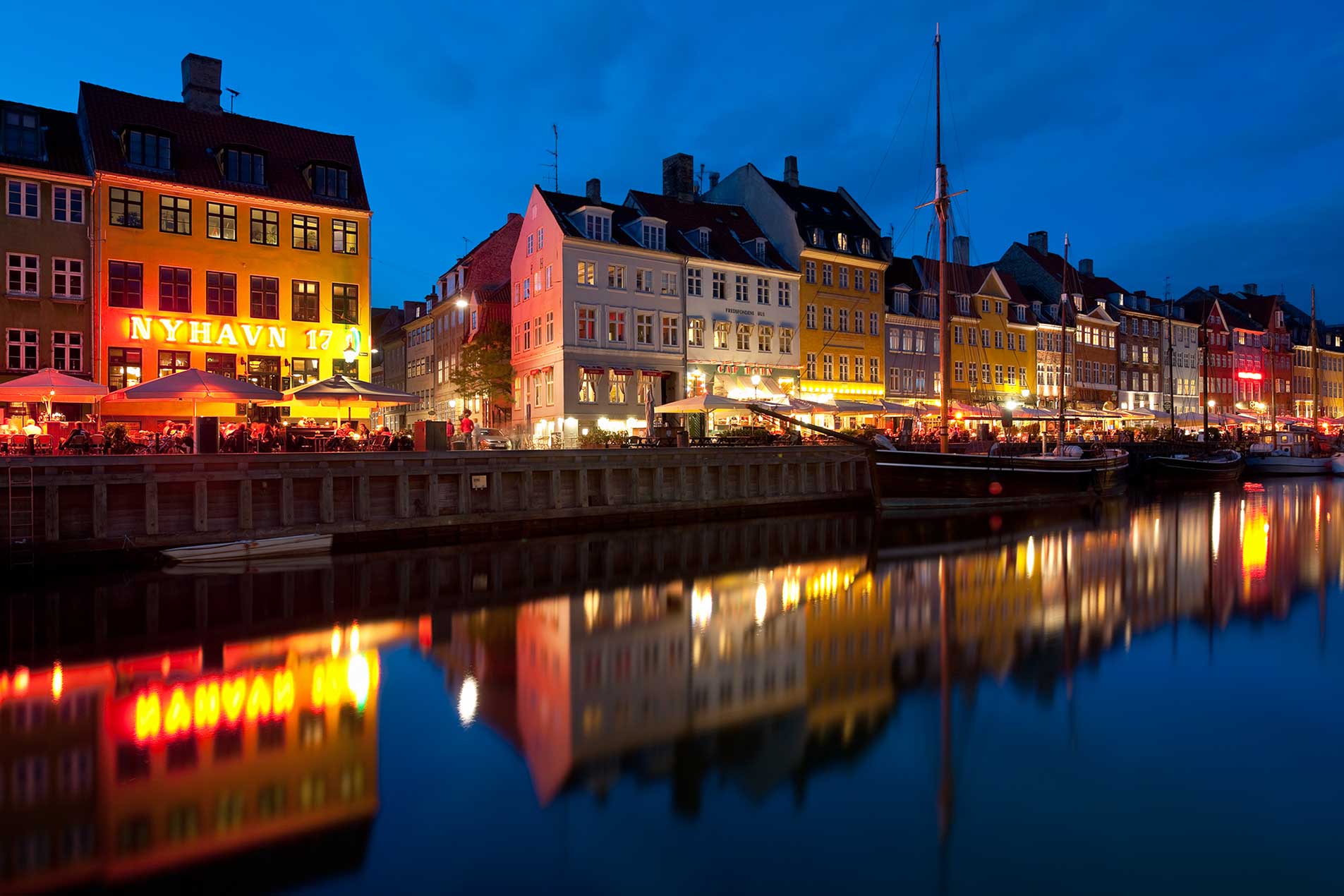 NYHAVN – COPENHAGEN
See Denmark via fotos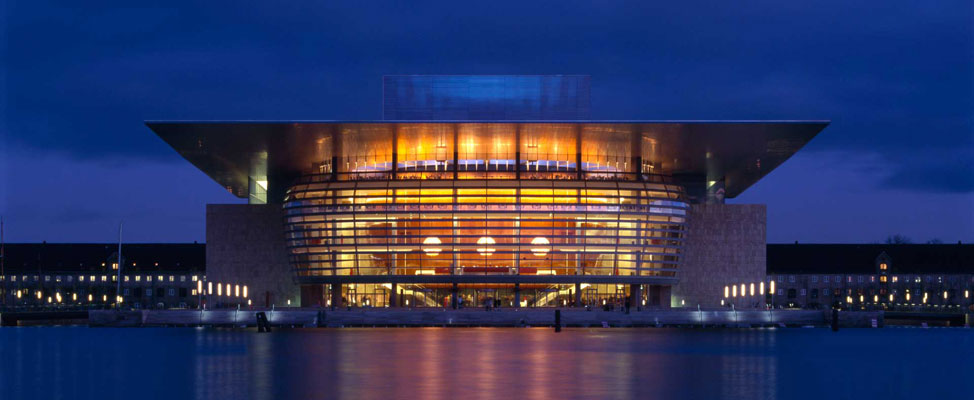 OPERA HOUSE – COPENHAGEN
VISA – Send your request to the Embassy of Denmark in Alger

---
Danish Embassy in Algeria
Ambassade Royale du Danemark à Alger
07, Chemin Doudou Mokhtar
Benaknoun, Alger
The Danish Embassy can only receive by prior appointment via e-mail.
If you need assistance outside office hours, please contact the Ministry of Foreign Affairs Contact and Call Center tel. +45 33921112, e-mail: bbb@um.dk
Ministère des Affaires Étrangères du Danemark
Asiatisk Plads 2
1448 Copenhague
DANEMARK