Algeria officially The People's Democratic Republic of Algeria, is a country in the Maghreb region of North Africa on the Mediterranean coast. The country is bordered in the northeast by Tunisia, in the east by Libya and in the west by morocco, in the southwest by Western Sahara, Mauritania, and Mali, in the southeast by Niger, with an estimated population of 37.9 million. Its Arabic name, Al Jazair means the islands.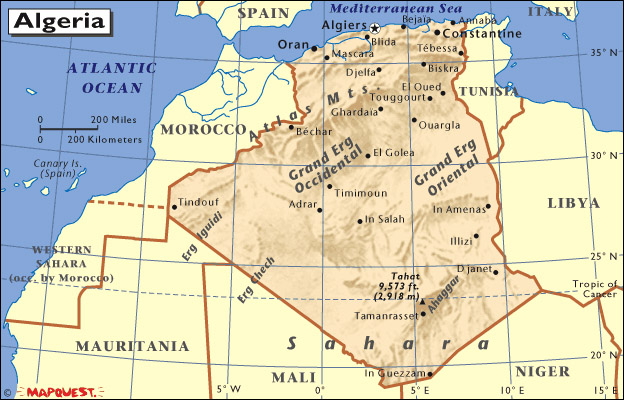 Its capital and most populous city is Algiers. Algeria is a semi-presidential republic; it consists of 48 provinces and 1541 communes. With a total area of 2,381,741 square kilometers, Algeria is the tenth-largest country in the world, and the largest in Africa and in the Mediterranean.

Algeria is a member of the African Union, the Arab League, OPEC and the United Nations, and is a founding member of the Arab Maghreb Union.